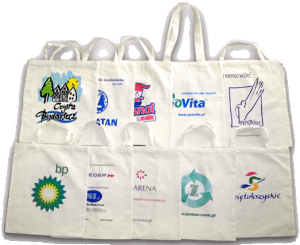 Are you looking for an alternative solution? Don't you like to be an average? Don't you want to follow well-known pathway? Then you might be interested in our eco carrier bags. They can be made from cotton or polypropylene.
First of all, they are fully reusable as well as biodegradable. When your customer will use it once, he will often come back to them. Moreover, eco bags are better received by customers, which will increase an efficiency of your promotion.
Would you like your company to be more eco? Chose our bags and achieve your success!